VB9 Lighting Tower
Price:

£2800

kVA:

5

Engine:

kohler

Enclosure:

Silent

Year of Manufacture:

2011

Hours Run:

5788

Condition:

Excellent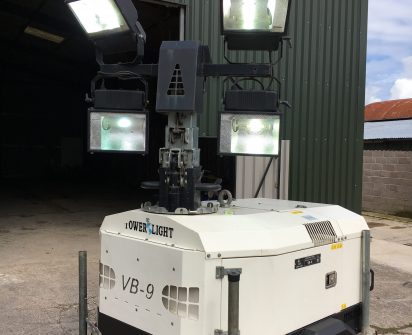 VB9 Lighting tower
The VB9 Lighting Tower features a 9-metre vertical, hydraulic mast, delivering an impressive average 20 Lux coverage over 3600 sq.m.
The VB9 is fitted with four, recently developed, 400w metal halide lamps and a 170-litre long run fuel tank, providing 340 hours usage on a single tank of fuel.
The VB-9 Lighting Tower is sure to be of interest to hire firms, large and small, as the next generation of mobile lighting tower, offering full power flood lighting combined with real environmental benefits.
Type: Mobile
Lamp: 4 x 400W metal halide
Illuminated area: 3600 metre squared @ 20 lux
Closed dimensions: 2400 x 1430 x 2220mm
Open dimensions: 2400 x 1980 x 9000mm
Weight: 970kg
Engine: Kohler engine with 12V electric start
Noise level: 91LWA
Running time: Over 340 hours
Power: 5kVA – 230V & 110V outlet with ELCB protection
http://www.chewvalleygenerators.co.uk/generator-sales/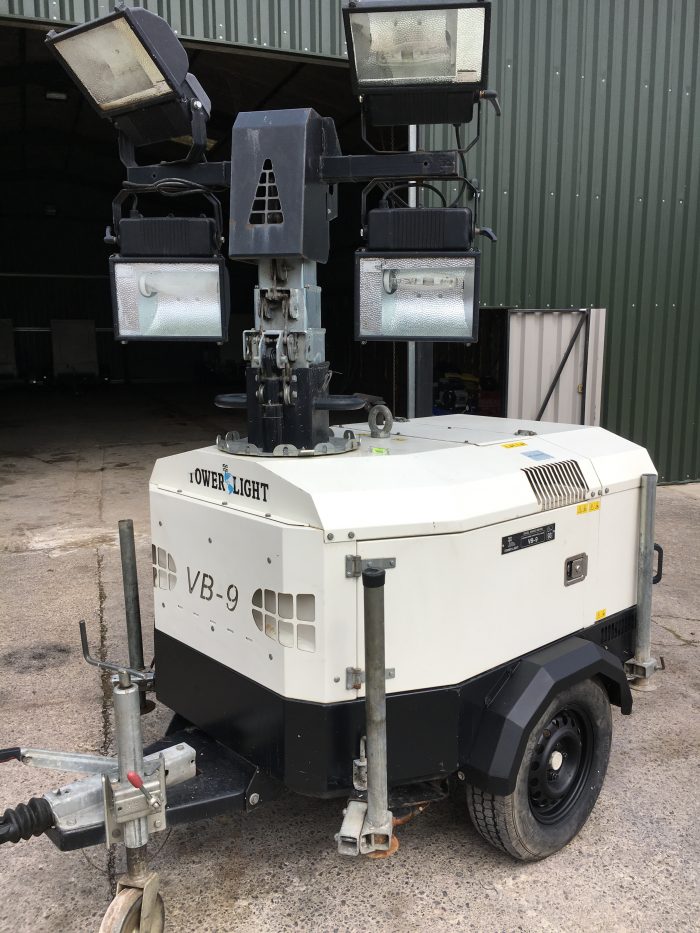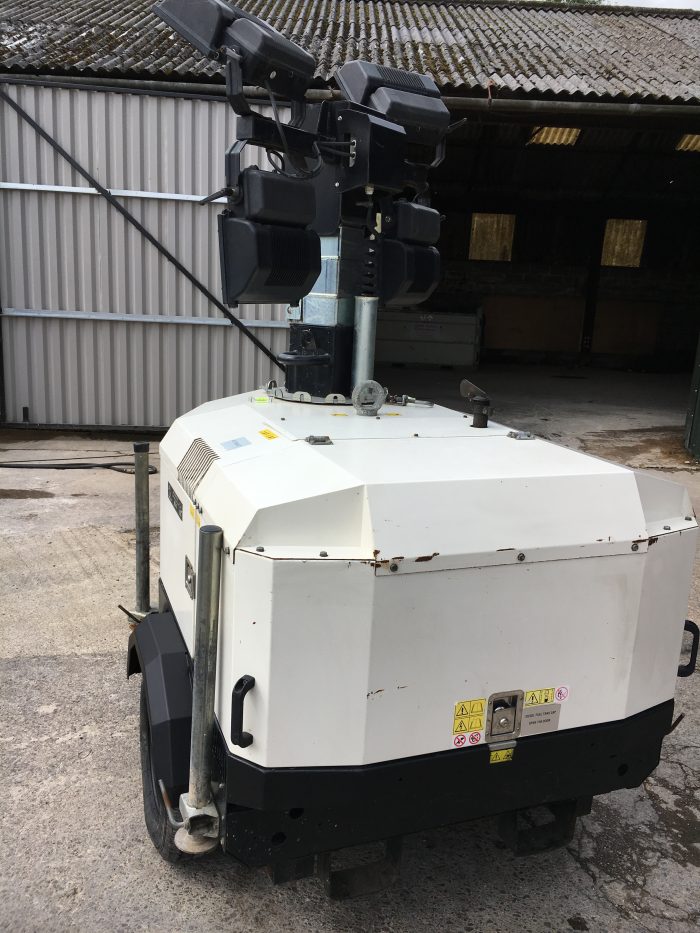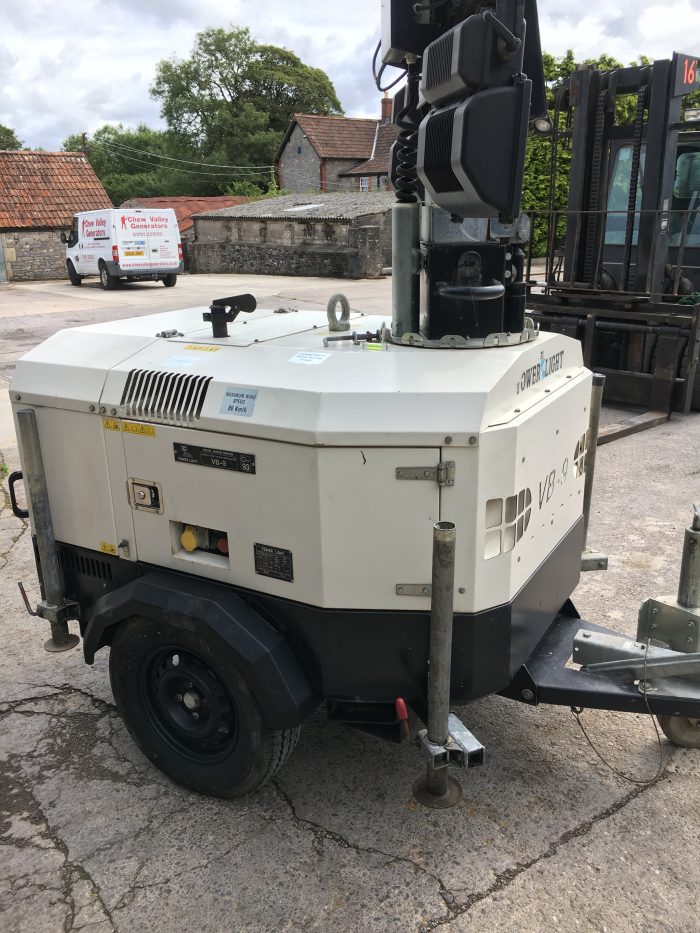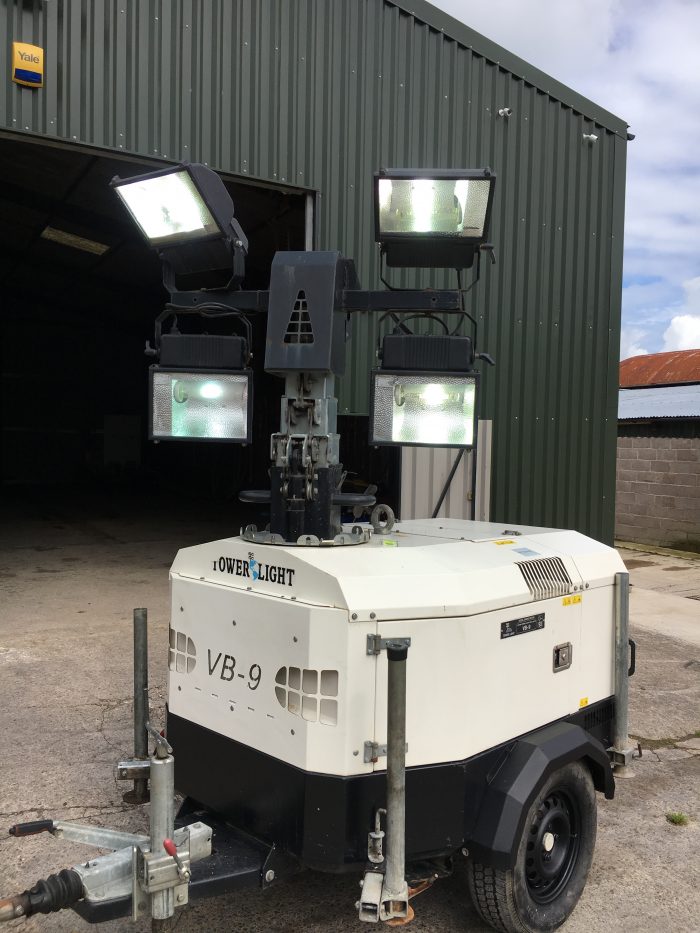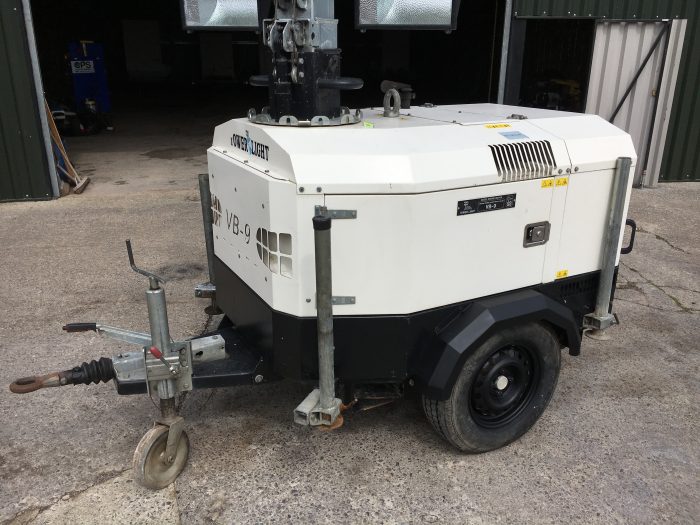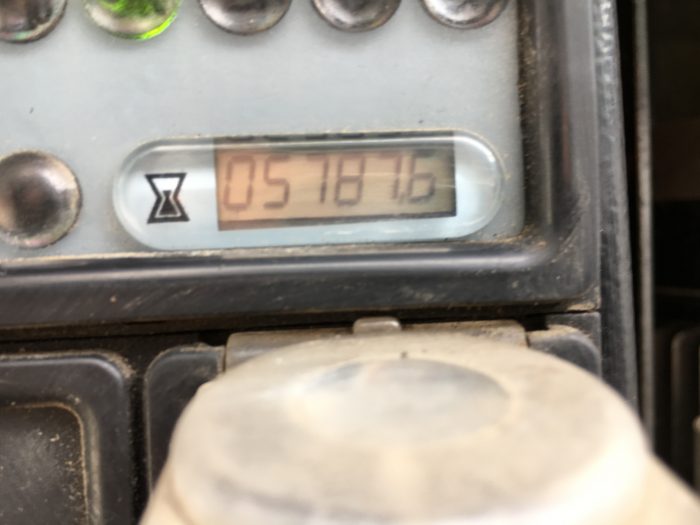 Enquire about the VB9 Lighting Tower
< Back to Generators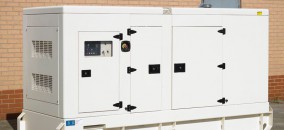 Generators for sale
What size generator do I need?
The size of the generator required can be quite easily worked out, providing you know the maximum current draw required in Amps or Kilowatts of the electrical products you are wishing to operate. The best option is to talk to all of your suppliers to gain as much information as possible and then when you call us, we will do our absolute best to meet all of these requirements.