New Generator Sold
3 Jul 2015
Copse House Cider
Recently we had the pleasure of meeting the guys of Copse House Cider in Dorset, when they decided on us to supply them with a new generator to run there new state of the art pressing and pulping facility.
They have not been running long, in fact this will be there second season but are growing rapidly, last year they had to hire a diesel generator for there pressing season and decided it was dead money, so this year it was the time to go big and purchase a new 30Kva from us.
We did price for a few alternative sets but without any persuasion they decided on the much stronger and better built PowerLink machine.
After a tour round the facility we left with a couple of bottles of cider in hand and some happy customers admiring there new Generator.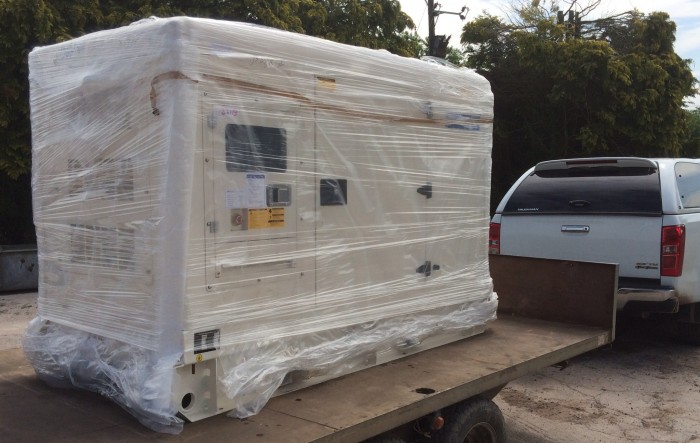 Category: Uncategorised